This Is Anfield
LFC RED WEEK SALE
Liverpool are ready to progress with further construction on the Anfield Road Stand expansion after regaining control of the site from collapsed contractor Buckingham.
It was confirmed on Tuesday that the Stowe-based company had fallen into administration, resulting in the loss of around 500 jobs.
Doubts over Buckingham's future first emerged just under three weeks ago, and brought a halt to all ongoing work on the Anfield Road end, as well as plans for a phased opening of the new stand's top tier.
However, This Is Anfield understands that today's final decision over Buckingham's fate has allowed control of the site to return to Liverpool.

It is understood that workers may even be seen returning to the site as early as today.
The club are now aiming to move quickly to appoint a new contractor who will oversee the remainder of the project.
They plan to retain as many of Buckingham's existing subcontractors and personnel as possible in order to smooth the process of finishing the stand.
And they do not expect the resumption of works to compromise the ongoing use of the lower tier of the Anfield Road end.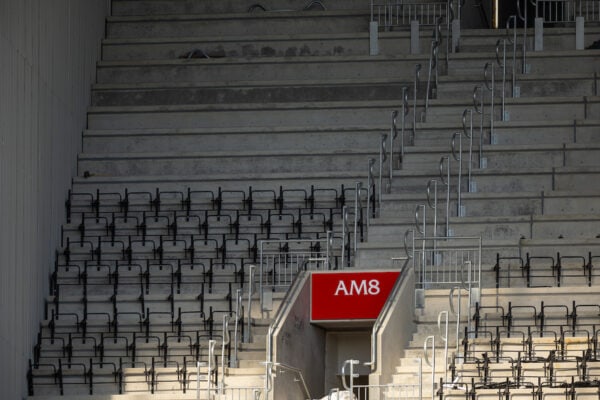 That part of the stadium has been in use for the opening two games of the Premier League season, wins over Bournemouth and Aston Villa.
Preston-based Rayner Rowen are thought to be one of the construction firms under consideration as Liverpool seek a new contractor.
However, sources insist no final decision has yet been made.
Get our free app
© Copyright This Is Anfield 2023