Real Madrid might be one of the most star-studded sides in the world, but in terms of net spend on transfers, they have spent less than Bournemouth, Fulham and Crystal Palace over the past 10 years.
Diario AS have put together a list of the top 30 clubs in the world in terms of net spend for transfers over the last decade. Predictably the Premier League are dominant in the list, but even this early on Saudi Arabia make an appearance.
Outisde of the Premier League and Saudi Arabia (four clubs), there are a total of 10 clubs from other countries. Bayern Munich are the only German side, Milan and Juventus crack the top ten, while Napoli and Inter are closer to a third of those amounts. Paris Saint-Germain are fifth, while Olympique Marseille have spent less than a quarter of their total, illustrating the gap in resources in France.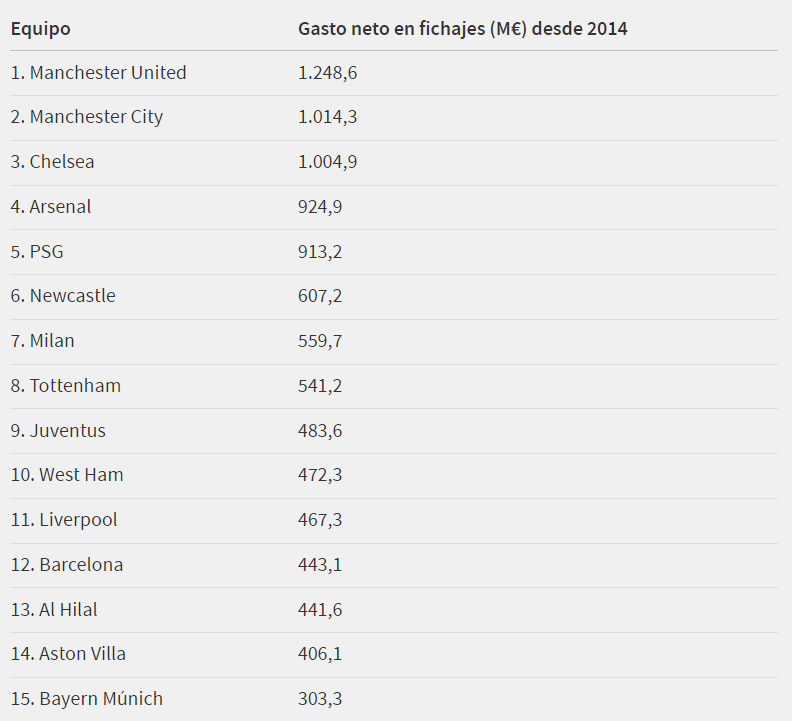 Similarly, Barcelona and Real Madrid are the only Spanish teams involved. The Blaugrana have spent €443.1m, while Real Madrid are at less than half of that (€193.2m). Shanghai IPG are the only side not from the countries mentioned above to feature. Premier League sides Manchester United, Manchester City and Chelsea are the only sides to break the €1b-mark.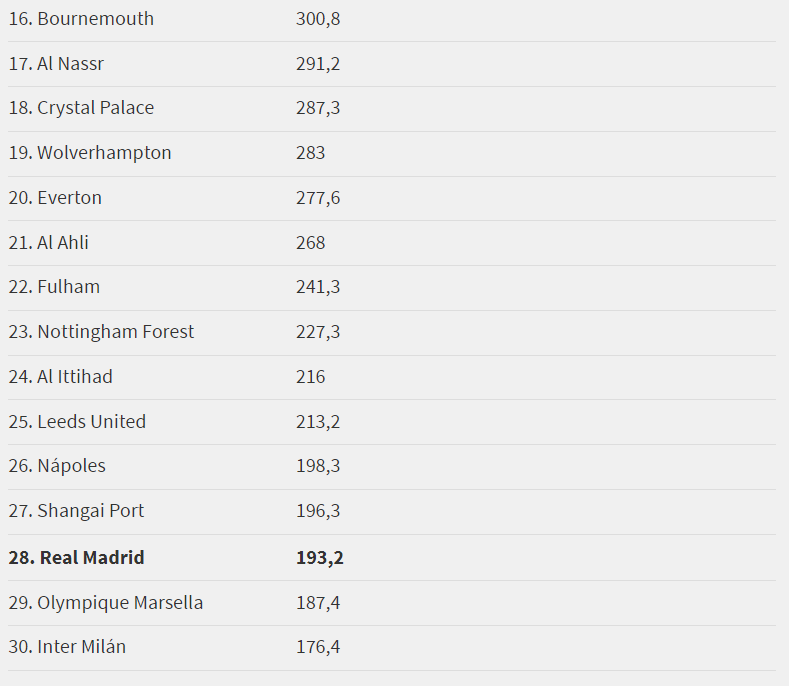 Naturally, these figures do not include wages either, which increasingly are becoming the larger cost than the fees themselves. However it once again shows just how much of an advantage the television money in the Premier League provides, as well as wealthy backers. Real Madrid will no doubt be happy with the numbers, given their trophy haul over the past decade too.
As usual, ½ spent money, double the trophies, ahahah.
Your email address will not be published. Required fields are marked *






This site uses Akismet to reduce spam. Learn how your comment data is processed.