Written by Longjam Dineshwori |Updated : December 29, 2022 11:21 AM IST
Obesity is the major culprit behind many diseases such as heart disease, diabetes, high blood pressure, and certain cancers. Concerningly, obesity cases are shooting globally, including India. India's obesity population is growing rapidly, as well as the number of weight loss surgeries performed in the country. Read on to know the benefits of bariatric surgery.
Obesity is defined as having abnormal or excessive amount of fat in the body that poses a risk to health. A person with a BMI of 30 or higher is considered obese. Your BMI (body mass index) means your weight (kg) divided by the square of your height (m ). Obesity is a serious, chronic disease and not just a cosmetic concern. Being obese puts a person at higher risk of many other diseases and health problems.
Certain factors such as a sedentary lifestyle, a lack of physical activity, stress, certain medication, and an unhealthy diet can lead to obesity.
More News
Doctors have raised concern that India is seeing a significant rise in bariatric surgeries as more people belonging to the age group of 18 to 65years are becoming overweight or obese. These patients also tend to suffer from other serious comorbidities such as type 2 diabetes, hypertension, dyslipidemia, polycystic ovary syndrome (PCOS), hypothyroidism, sleep apnoea, and more.
A healthy diet and regular exercise are vital for losing weight. While changes to diet and exercise can result in weight loss, many people tend to gain their weight back. Bariatric surgery is a well-established surgery treatment strategy for obesity after the failure of behavioural and pharmacologic weight loss therapies and is associated with improved comorbidities, quality of life, and survival in severe obesity.
Obesity cases are rising globally, so are weight loss surgeries. It is estimated that India has witnessed a 3-fold increase in bariatric surgery in the last 5 years. After easing the COVID-19 lockdown restrictions, a large number of international patients from the Middle East Saudi, Yemen, Syria, and Africa, Dubai, US and UK have come to India for weight loss surgeries. The spike in surgeries is an indication of the obesity pandemic not only in India but worldwide.
Bariatric surgery means bypassing or stapling a portion of the stomach in order to reduce one's appetite.
Who can undergo bariatric surgery? "Anybody with BMI above 30 with or without any comorbidities can undergo bariatric surgery," says Dr Manish Motwani, Chief Bariatric Surgeon, Aastha Bariatrics, Centre of Excellence in Metabolic and Bariatric Surgery.
According to Dr Motwani, the number of people opting for bariatric surgery has tripled in the last 5 year.
He says, "Post Covid-19 pandemic, there was an increase in foreign patients coming to our center from 4 per cent to 9.6 per cent form Middle East Saudi, Yemen, Syria, and Africa and many more. Overseas patients seeking bariatric surgery from west Asia and Africa (Afghanistan, Iraq, Dubai) are also steadily increasing. Healthcare services are more affordable in India than in other countries."
Dr Motwani also mentions that the number of people visiting their Centre has increased to 30.4 per cent in the age group of 18 to 65 years.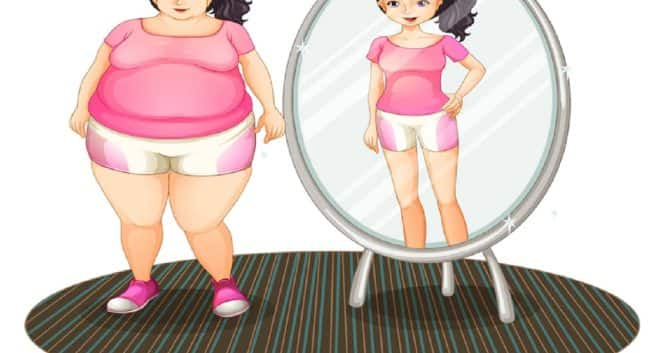 Talking about the benefits of weight loss surgeries, Dr Motwani says, "During the pandemic, it was estimated that 78 per cent of hospitalized COVID-19 patients were obese or overweight, which had a significant impact. Weight loss surgeries are safe, and effective and will not only help you to look better but also to manage all the comorbidities."
Dr Sanjay Borude, Bariatric Surgeon Sion Hospital adds that bariatric Surgery can be life-changing for those who are severely obese. He also points out that bariatric surgeries success rate is approximately 80-90 per cent.
Laparoscopic gastric bypass (GBP) surgery yields significant and long-lasting weight loss in such patients. Bariatric surgery is beneficial in all obesity-related problems like diabetes, high blood pressure, joint pain and heart disease
However, the surgeons caution obese patients that having undergone bariatric surgery does not mean that they can now eat whatever they want.
Dr Sanjay Borude, asserts "Weight loss does not occur immediately after bariatric surgery. For this the patient should keep regular follow up. It is necessary to visit the doctor every three months for treatment."
More people are coming forward for bariatric surgery now than before and the experts credit it increased awareness about the benefits of weight surgeries in the society.
Follow us on
Don't Miss Out on the Latest Updates.
Subscribe to Our Newsletter Today!
Enroll for our free updates
Thank You
Thanks for update subscribe information
Artificial Intelligence
Deep Brain Stimulation
Delhi
Dengue Death
Cancer Screening Tests
Dengue Cases In India
Blood Sugar Level
Dry Ginger Vs Fresh Ginger Ayurveda
Fitness 2
Kidney Damage Signs
Kidney Health
Control High Blood Pressure
By clicking "Accept All Cookies", you agree to the storing of cookies on your device to enhance site navigation, analyze site usage, and assist in our marketing efforts. Cookie Policy.